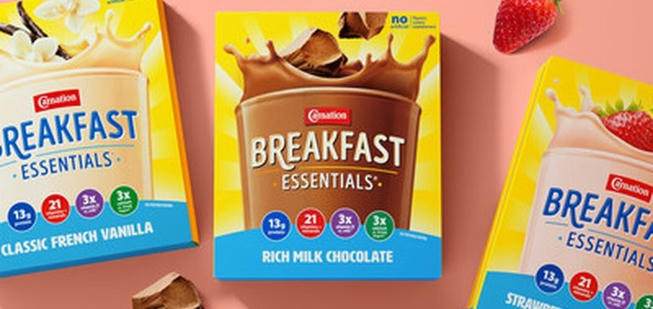 Nestlé Health Science is reducing the added sugar in its ready-to-drink and powder Carnation Breakfast Essentials brand by 25%, the food giant said in a statement.
The drink product also now comes in Tetra Pak cartons, said to be made with responsibly sourced paper, and the packaging has been overhauled with a new look.
The updated Carnation Breakfast Essentials is the latest product overhaul by Nestlé and other food makers to reduce ingredients like sugar and salt while shifting the packaging to a more modern, consumer-friendly look and material.
About the Author

Follow on Twitter Follow on Linkedin Visit Website More Content by EcoVadis ‏‏‎