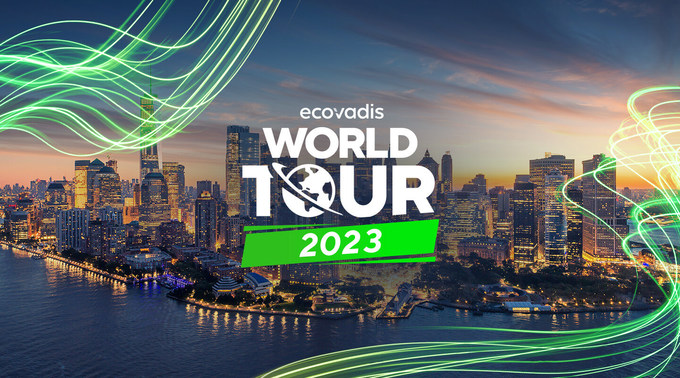 A series of regional events held across the world in 9 stops: New York, London, Stockholm, Paris, Milan, Madrid, Tokyo, Berlin and a virtual Asia-Pacific.
For the third year in a row, we span the globe to strengthen regional communities of practitioners in sustainability, procurement, risk, compliance, and supply chain.
Understand the biggest drivers and challenges in your region when it comes to supply chain risk & resilience, net zero ambitions, value chain improvements and more.
Hear from industry leaders and sustainability experts near you. Build best practices together, and learn how you and your organization can remain #Committed to fostering more sustainable business practices in the year to come.
About the Author

Follow on Twitter Follow on Linkedin Visit Website More Content by EcoVadis ‏‏‎